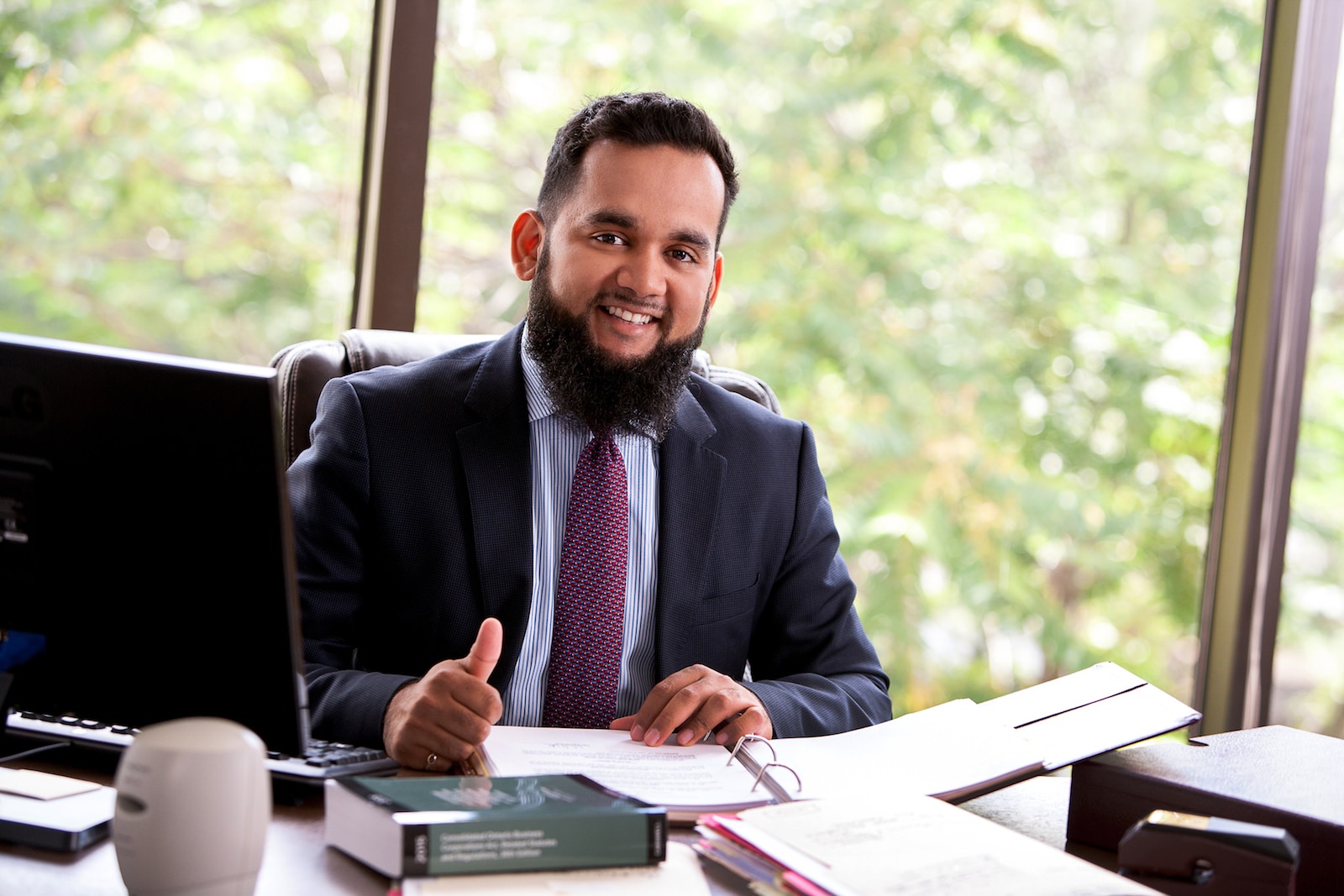 For more information about how Hussein can assist with your real estate, estate planning or corporate and commercial needs, please contact him directly at hkudrati@tblf.ca or call (905) 632-5333
Hussein S. Kudrati, Associate
Hussein loves to travel and meet people. He used his education as an opportunity to do both. Hussein obtained his undergraduate degree at Queen's University, after which he completed a masters degree in London, England. Hussein attended law school in California, where he played at many of the golf courses on his (long) bucket list. In his office, you can find mementos from some of these memorable courses.
Hussein is a member of the bar in both California and Ontario. He completed his Articles at a firm in downtown Toronto before moving to Hamilton with his family. During his recreational time, he can be found pursuing his passion of fishing on the Grand River or at one of the many beautiful conservation areas in the region. While Hussein, can talk to you about your PUC or ACB, he is equally likely to discuss his latest fishing, golf or travel adventure.
Hussein's practice focuses primarily on real estate and corporate and commercial matters. From an early age, he has been actively involved in a successful family business. As a result, Hussein understands the various challenges business owners face and how to craft effective legal solutions. Hussein's services include incorporation and organization of companies, drafting shareholder and joint venture agreements, implementation of succession planning strategies, and providing counsel on matters relating to the purchase, sale or financing of a business.
Hussein also attends to the personal services required by his clients. These include creating specific estate plans, drafting Wills, and negotiating domestic contracts.
Hussein ensures that his clients are fully informed as to the status of their matter at all times and he responds to client communication within 24 hours.